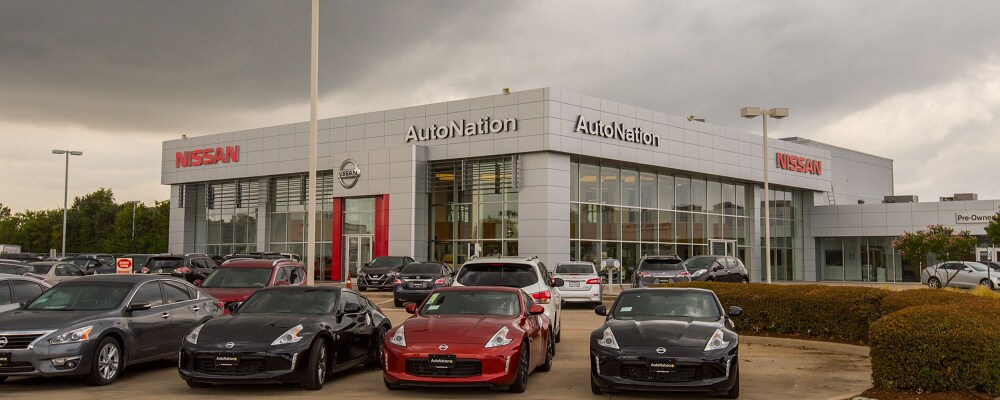 Fort Worth Nissan Dealer
Are you just about ready to begin the search for your next Nissan? With AutoNation Nissan Lewisville, you're in good hands. Permit us the pleasure of showing you the latest Nissan vehicles to arrive on our lot. Let us guide you down aisle after aisle of new and pre-owned Nissan sedans, SUVs, trucks, coupes and sports cars. We have a committed sales staff who are always at the ready, should questions arise about the specific Nissan models you are considering. Our finance team is always on the alert, ready to proffer advice and resources all geared to streamline your journey to your next Nissan vehicle. In Fort Worth, the city of cowboys and culture, one should be outfitted in the proper vehicle to cruise by the Race Street Murals at North Retta and Race Streets to view mural after mural of art, or, Northside Street Art along 21st and Roosevelt Streets, and never neglect a wave "hello" to Fort Worth's token angry gorilla.
New & Pre-Owned Nissan Models
We work hard to make sure you have a comfortable and clean environment to shop for your next Nissan, from the moment you set foot on our Nissan dealership lot to the moment you leave, keys in hand. From the sporty Nissan 370Z Convertible to the family-friendly Nissan Pathfinder, we aspire to offer the ideal vehicle for every individual who comes to AutoNation Nissan Lewisville for their next new or pre-owned car. Just the same, we provide an arsenal of information and resources right here on our website for you. Consider our Inventory pages where you can search for your next Nissan vehicle by year, model, body style, trim, price, and more filters. Time after time, when we have had to make such a critical investment decision, we've gone in search of environments conducive to achieving a sense of calm and clarity.
Fort Worth Water Gardens
next to the Fort Worth Convention Center in the Sundance Square area, is the ultimate Fort Worth locale to take a temporary retreat to gather ones thoughts. Designed by architect Philip Johnson, its central attraction is a meditation pond surrounded by trees and waterfalls.
Fort Worth Area Nissan Maintenance
AutoNation Nissan Lewisville stands behind every vehicle we sell and offers a Service Center that is well-stocked with Nissan OEM and manufacturer-approved parts. Our expert service technicians are trained and able to confidently share insights, should you have questions. Whether your visit brings you here for a simple oil change or a more complex repair, count on comfortable accommodations and quality service. If you're not one to sit still for very long, the great outdoors beckon. On the day of service, or anytime really, who doesn't love a good sunset viewed from a locomotive vantage point? We're talking
horseback riding
on the Trinity River at the Stockyard Stables. Saddle up and trot from historic Northside Fort Worth along the Trinity Trails to take in spectacular views of downtown Fort Worth.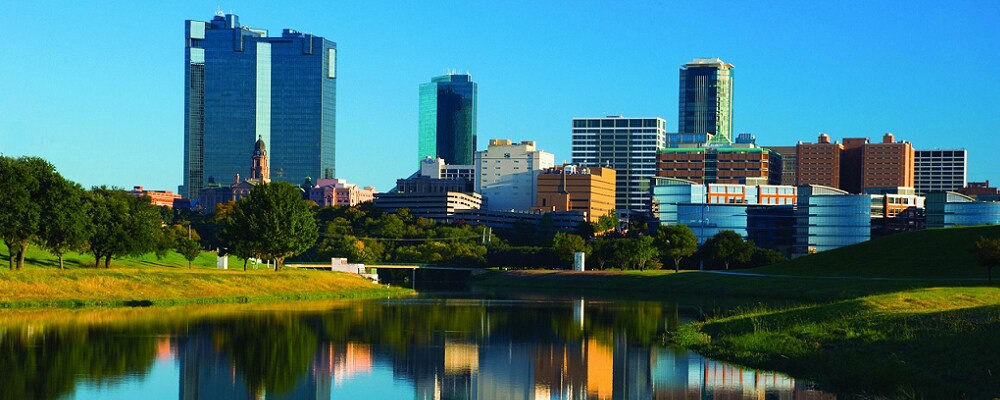 Visit AutoNation Nissan Lewisville
AutoNation Nissan Lewisville
1601 South Stemmons Freeway
Lewisville, TX 75067
(972) 763-5527
If you've been waiting to buy a car, stop by today instead of putting it off any longer. Make use of our website while you're here. Visit the Inventory pages to search for your ideal Nissan vehicle, and call us to schedule your test drive. Feeling ambitious? You can get a good start on financing your next Nissan by starting the finance application online. By getting an idea of the cars you like best and exploring financial options, you'll free up more time to get things done. If you need to fuel up first, Jesus BBQ on Main Street is the real deal. Customize your order of diverse Mexican dishes made from scratch in this unapologetically humble building near the South side. If you've never had the legendary chicken-fried steak, you are missing out.